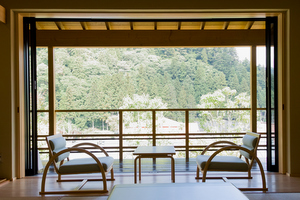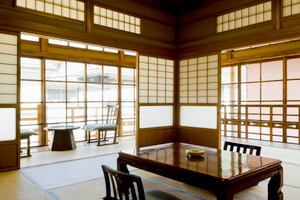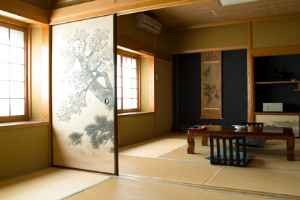 We have 7 unique kinds of rooms, ranging from a great hall which has welcomed numerous ascetics to a new building with indoor bath using water from a hot-spring.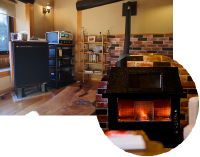 The inside of the wooden building retains a retro atmosphere and is rich in travel emotions.
Please make you feel better at lanterns lighted at veranda in summer and at flames of the wood stove in the lounge while listening Jazzz in winter.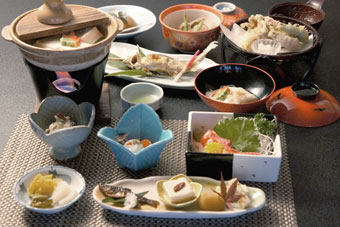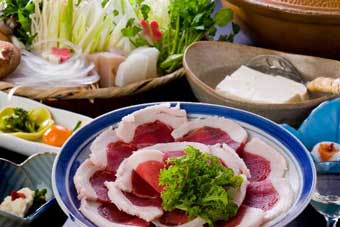 We serve meals using the local ingredients. Please taste seasonal delicious food gathered from the mountains and the river.